Top 5 things a Franchisee Association should be doing today to be successful!
Published on January 22, 2016
Share
Tweet
Share
It's no secret that Independent Franchisee Associations are extremely helpful in providing education, performing research and advocating for Franchisee interests.  However, Franchisee Associations are typically ran by Franchisees themselves, who shy away from operating it as a business.
Here are the top 5 things Franchisee Associations need to do to be successful.
5. Keep records
This sounds easy enough, so start with the historical documents.  Ask all Franchisees to provide you with any/all old documents (the more duplicates the better), letters and memos from the franchisor, old Agreements, SOPs, FDDs, etc.  Start hoarding information.  Every new memo, email, or newsletter sent by the franchisor now gets scanned and added to the pile.
A Franchisee Association can typically create and manage a much larger resource center than most franchisors. A centralized database of information is a good thing!
4. Create an Online Database
There are many options now, such as Google Drive, Dropbox, or a wiki page.  Create some type of database, where all electronic paperwork can be filed, and all historical documents could be scanned and tagged for searching capabilities.  Those running the Association today may be gone tomorrow.  It is critical that you set up a standardized platform that is searchable by future Franchisees.
3. Charge more for Membership
This is always a challenge, especially for Franchisee run Associations.  Here are two absolute facts: 1. You will NEVER get all Franchisees to pay Membership, and 2. If you do not charge enough you will be useless to your Membership.
A Franchisee Association should charge at least $1000 per Member per year.  Have comparatives – how much do you pay for insurance for instance.  It may seem like a lot at first, but how can you operate an effective Association that provides advice, advocacy, education and research for Franchisees without proper revenue.  For Franchisees, the value is not in the cost of Membership, but what an effective Association can do.
2. Engage Senior Management of the Franchisor
The point is to work with decision makers – before issues arise.  Make sure you work with all employees within the franchisor.   Why communicate with only a mid-level employee when you are not sure your message is getting to decision makers?  Engage all levels of management to be effective for your Members.
1. Communicate to all Franchisees, not just Members
Make sure all Franchisees know who you are and what you are doing.  They might tell you "no" year after year when you ask if they would join and pay Membership, but they are still Franchisees.  By keeping all Franchisees informed, you become a trusted voice of all Franchisees.  If you exclude those Franchisees that do not pay Membership, you create a divide.  All Franchisees have the same business risks and even though some may not support the Association, all will be appreciative that they are informed.  Eventually, some of those who said "no" will say "yes" because of the communication.
If you would like more information on how we can help you and your fellow Franchisees create and manage a Franchisee Association please email us at [email protected] or call (or text) me on my cell phone at 1-519-859-0228.
Jeff Lefler
CEO, FranchiseGrade.com
Thinking about buying a franchise?
Not sure how much can you afford?

Fill out our Franchise Affordability Calculator


Learn More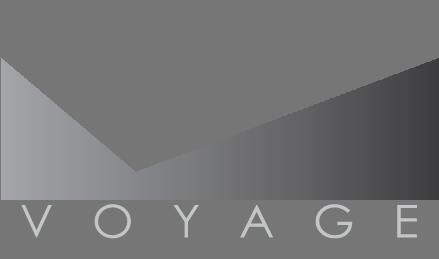 Voyage Franchising
Learn More