Subway, the world's largest franchise chain, is facing the greatest challenge in its history. Previous franchisee revolts over foot-long subs, control of the advertising fund, and massive closures, are dwarfed by the current threat from the Covid-19 pandemic. Unlike giant fast-food competitors McDonald's, Burger King and Chick-Fil-A, Subway franchisees have no drive-through feature to cushion the reduction in their revenues. In mid-March, Subway announced that it would cut its royalty fees in half from 8% to 4% and cease collecting the 4.5% of revenue contributions for its advertising fund for four weeks. Industry sources report this was the result of franchisees fervent request for help.
Even beyond the current limitations brought on by the pandemic, despite Subway's overwhelming advantage in the number of U.S. locations, franchisors Jersey Mike's and Fire House Subs surpass Subway in system growth and quality franchise ranking reports. The current economy is grim across the board, but is it enough to hasten Subway's descent?
A Litany of Franchisee Complaints
The major challenges Subway faces from the current pandemic is a continuation of major problems the franchise giant has dealt with over the past several years. Beginning with its trend of negative growth since 2015, Subway reports that 5,944 franchised outlets have ceased operations.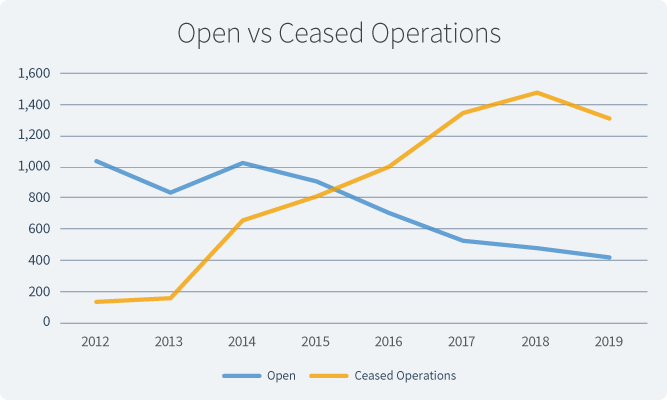 According to their most recent Franchise Disclosure Document, 2019 was almost as bad as 2018 for Subway store closings, which was its worst year ever. They shut down 1,307 of their franchised locations, which represented a net loss of -996 locations. Digging into the Subway FDD further, state-level data indicates problems across the country:
The District of Columbia was the only area in the United States to see growth – a net growth of 1 location. Every U.S. state saw a decline.
Eight states had more than 50 closures, with an average of 24 stores closed per state.
The top five states with the most closures in 2019 were California (-138), Texas (-106), Florida (-90), New York (-89) and Pennsylvania (-59).
Five states had at least 9% of their stores close in 2019: Alaska (25.3%), New Jersey (17.1%), Delaware (13.3%), Rhode Island (9.1%) and Wyoming (9.0%).
Lost Franchisee Investments
The number of closed locations reveals only a part of the story; it's the true cost of these franchise closures that's staggering. Using an average investment of $200,000, times 5,944 closed locations, equals $1.2 billion that franchisees lost in Subway franchises.
Although there were continuing franchisee closures in 2019, Subway reported an increase in total revenues of 3.4% for 2019 despite a decrease in total franchisee revenues.  However, this small increase is misleading and doesn't confirm an improvement in brand operations since. This is because increase in total revenues was a result of a massive increase in "other revenues" of $120 million, which was almost twice as large as the previous two years. This was primarily comprised of rebates totaling $116 million, which could be a one-time adjustment.
Should Subway Sell before It's Too Late?
As we reported over two years ago, there are likely several reasons for Subway's decline, including the death of Fred DeLuca in 2015, the publicized crimes of spokesperson Jarod Fogle and the aggressive franchise development strategy that cannibalized franchisee revenues. Attempts to rebrand, remodel, and retool haven't staved off the aggressive decline in units or franchisee dissatisfaction.
Subway fails to provide aspiring franchisees with an attractive FDD, and the absence of an Item 19 makes it difficult to evaluate the unit economics of a Subway location. These combined investment risks are scaring off new investors. Franchise Grade's Subway franchise investment grade has steadily declined over the past five years. We grade the investment risk at an overall grade of D.
Because Subway is privately owned by Doctor's Associates, LLC there are limitations on the amount of available financial information. The 2019 FDD reported that the franchisor changed its name to Doctor's Associates, LLC in October 29, 2018 which could be a precursor to a sale or public offering. However, considering the current situation, a public offering could be risky.
Given the continuing franchisee relations problems Subway continues to face, the decrease in franchisee locations and its reduced earning coupled with the challenge of Covid-19, the best path for Subway could be to sell. Whether this happens remains to be seen.
Thinking about buying a franchise?
Not sure how much can you afford?

Fill out our Franchise Affordability Calculator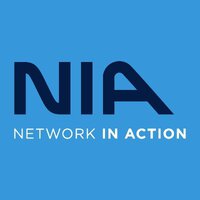 Learn More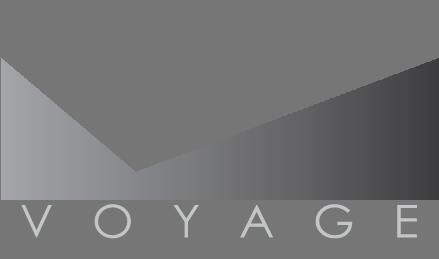 Voyage Franchising
Learn More