As a business owner, two of your most valuable commodities are time and money. In most cases, starting and operating any worthwhile business venture requires a balance of both. But, as many entrepreneurs would agree, access to money can be challenging. One of the biggest risks for entrepreneurs is under-capitalization.
For younger entrepreneurs, this is an even bigger challenge. Either laden with college debt, or with a large mortgage for a recently purchased home, and no long-term employment history to build up a 401k, there are limited funding options available. For these reasons, 76% of millennial businesses were acquired for under $100,000.
According to the 2019 Millennial Business Trends Report from Guidant Financial, millennial businesses are 14% more likely to be challenged by money issues compared to baby boomers. Traditional bank loans can have higher interest rates and SBA loans or rollovers require home equity. Third-party lending options for millennials are usually unsecured loans, in the form of equipment leasing and peer-to-peer lending.
One often overlooked lending option provides a unique opportunity for aspiring business owners who have access to the Bank of Mom and Dad. For your aspiring entrepreneur, a good franchise is a great opportunity to help fund. A franchise can minimize certain risks and support the long-term success of a timely investment.
Brand Equity
A good franchise will have a proven product or service and a loyal customer base. They will have already built brand equity in a state or region and your child can capitalize on a broader brand awareness. A franchise can capitalize on advertising and promotions, as every franchisee contributes to a collective national advertising fund. This builds tremendous brand equity.
Training and Support 
Good franchise systems provide support for their franchisees and as a younger, less experienced entrepreneur, your child will benefit from pre-opening support such as site selection help, lease negotiations, and robust training programs.
Team Power
A franchise system knows that for it to be successful its franchisees need to be profitable. Your child will have several franchise employees there to help them, including a strong executive team. These franchise employees will help in advertising efforts, vendor relations and unit profitability. Franchisors should also use that team power to negotiate with vendors for better pricing on equipment, supplies, or any other business needs. This buying power is a valuable tool that good franchisors leverage to help increase the profitability of franchisees.
Blueprint for Success
Franchise companies have created a system and method of doing business. From the products, operations, advertising, and sales, there are documented policies and procedures to help you succeed. There's a manual of operations to follow which guides you through many aspects of managing and operating the business. In addition, much of the trial and error that occurs with new business start-ups should be gone.
For example, 1-800 Radiator & AC, a prominent automotive distribution franchise has designed a program to support intergenerational franchise investors. Their investment range is $407,500 to $1,121,000, as they require substantial inventory to manage the success of the business. As well, franchisees are required to run the business as owner operators, which rules out absentee or semi-absentee owners.
Based on our research of ideal franchise candidates, most investors with $1M aren't looking to personally operate the business day to day. This creates a high-potential opportunity that may be best capitalized on with a parent-child loan or partnership.
Thinking about buying a franchise?
Not sure how much can you afford?

Fill out our Franchise Affordability Calculator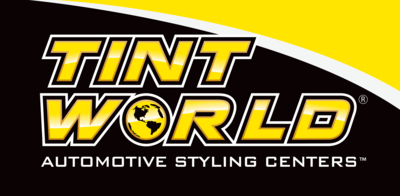 Learn More
Spadea Lignana
Learn More