With business down sizing and mergers and resulting unemployment, many people look at opening a franchise.  There is a perception among many people that franchises seem to be a lower risk than starting your own business from scratch.  While this can be accurate in some cases, the kinds of risks in opening a franchise are similar to the risks of opening your own business.
Why then pay a sizable amount of money for a franchise?
Depending on the kind of franchise you buy, you can get

instant brand.

 Recognition (E.G., a national brand like McDonalds).  The amount of business the brand will generate can vary greatly.
In many cases you can get

national advertising

(which you help finance).
In some cases, you can get specifications on your facility, equipment, software as well as procedures and business practices.

Training

in many cases is provided on how to operate your franchise.
You often get hands on help during your

grand opening.
All of these things sound pretty helpful and enticing, which is why so many people end up paying a large amount of money for a franchise.  Far too many people, however, feel as though a franchise is a turnkey operation and will not require a great deal of their time.  Here is what you do not get with a franchise:
 

Managing

the day-to-day operations:  being an owner of a franchise still means working long hours, headaches and frustrations
Accounting services:  while there can be some exceptions, most franchises have to keep their own books and pay their own bills
Financial management:  dealing with cash flow issues and a line of credit.
Staffing and manning issues:  employee turnover and hiring are huge headaches in many franchises.
Dealing with employee issues:  do not under estimate the amount of time and effort this issue takes.  It is a major time consumer.
Dealing with customer complaints:  the operating practices you receive with some franchises help minimize customer complaints, but you will still have them.
These are all common issues of operating a business that a franchise doesn't eliminate.  In summary, the biggest risk in owning a franchise, as with owning your own business, is the skill, time and effort in making it successful.  No matter how well the brand is recognized, no matter how successful the brand is nationally, it still all comes down to how efficiently and effectively the individual business is managed.  No matter how you slice it, this means a lot of hard work and long hours.  With that said, one of the biggest problems causing franchises to fail is that entrepreneurs do not put in enough time analyzing the franchise offering on the front end. 
Entrepreneurs must understand that while a great number of franchise owners are successful, many franchises are heavily structured in favor of the franchiser.  While some owners of a franchise can be highly successful, other owners of the same franchise brand can struggle financially.
Thoroughly understanding the major factors that heavily affect the success or failure of franchises, even within the same franchise brand, are crucial in making a franchise purchase.  Doing your homework, understanding what leverage the franchise gives you in your own specific geographic market as well as thoroughly understanding the required financial, human resource and individual time and effort required are critical   in making a franchise purchase decision.  Far too often, people who are unemployed and cannot find satisfactory employment, jump in desperation at what appears to be on the surface, an attractive franchising opportunity.  We will talk about what factors to consider when buying a franchise in future articles.
Author
Robert Papes
Robert Papes has 20+ years of financial management experience as a Division Controller for a one billion sales division of G.E. and Division Controller for a six plant manufacturing division of Georgia Pacific.  As a General Manager, he engineered five consecutive business turnarounds of large divisions of Fortune 500 companies.  As a business consultant, he has helped over 70 small businesses improve their bottom lines. A published author of two business books, "Turnaround" and "Management During an Economic Crisis" and quoted in Kipliner's featured 2013 article on Franchising.
Thinking about buying a franchise?
Not sure how much can you afford?

Fill out our Franchise Affordability Calculator

Learn More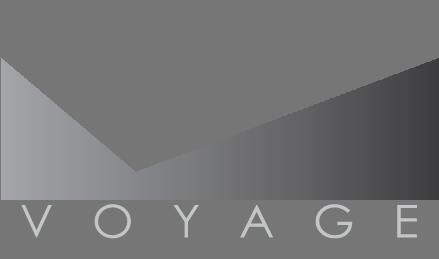 Voyage Franchising
Learn More