10 Restoration Franchise Opportunities to Consider in 2021
Published on May 07, 2021
Share
Tweet
Share
If you're in the market to buy a franchise, you may have already discovered that restoration franchises are a smart investment based on the inevitable demand for their services in your community. Let's face it, there are always weather and natural disasters, crime, regular wear and tear and more that create an obvious demand for professional property restoration services.
But, if you're looking to open a franchise, recognizing that a restoration business is a sound investment is the easy part. The hard part is deciding which one is the best opportunity for you to open.
Although there are several excellent brands in the restoration space to consider owning, they don't all offer identical services, which means part of your decision will come down to which services you want your business to provide.
Beyond any of the differences or similarities between their respective offerings, you also want to look at the revenue potential of the business, the opening and operating costs, and the franchise fees. Based on all of that, here are 10 franchises you'll want to know more about, if you're thinking of opening a restoration business.
PureOne: In the restoration industry, PureOne does it all. From emergency restoration services for damages caused by water and fire, to biohazard and hoarding cleanup, crime scene cleaning and mold remediation, there isn't much they won't do. They will even buy the property if their customers are looking for a quick sale. Buying a franchise has an initial franchise fee of $38,000 to $48,000 and a total investment of $85,300 to $139,300. You can expect an ongoing royalty fee of 7%, with an advertising fee of 3% as well.
PuroClean: From repairs to damages caused by water, fire, smoke and mold, to biohazard cleanup, cleaning services, reconstruction and more, PuroClean covers a lot of ground. Their 251 franchise units across 42 states are well known to do whatever it takes to restore and rescue properties from the brink. They have an initial franchise fee of $50,000 and a total investment of $78,805 to $105,055. You will also have an ongoing royalty fee of 10%, plus 2% for advertising.
Service Team of Professionals (STOP):  One of the fastest growing franchises is the Service Team of Professionals, otherwise known as STOP. STOP specializes in residential and commercial restoration of buildings and their contents due to damage from fire, smoke, water, mold, normal wear and tear and other causes. They have an initial franchise fee of $48,000 with a total initial investment range of $84,700 to $145,500. You will need to pay an ongoing royalty fee of 9% and ad fees of 2% on top. Currently STOP has 30 franchise units in 19 states, but that is set to climb.
Rytech: Rytech specializes in water damage restoration and mold remediation and is considered one of the leading experts in the nation. They currently can be found in 16 states, with 52 franchised units. They have an initial franchise fee of $39,900, with a required total investment of $135,330 to $170,764. Their ongoing royalty fee is 8% and there is an additional 1% ongoing ad fee as well.
United Water Restoration Group: The United Water Restoration Group is a Franchise Grade, Made the Grade franchise with a strong A grade. Don't let the name fool you either, they are a full-service restoration company that handles construction, repair and remediation services for damage to properties caused by water, flood, fire, storm, mold and sewage. They charge an initial franchise fee of $49,000 and you will need an initial total investment of $156,854 to $508,254. They also have an ongoing royalty fee of 6% and ad fees of 2%. There are currently 14 franchise locations across 8 states.
Servpro: Servpro is one of the top ranked restoration companies. Their specialty is restoring both commercial and residential properties that have suffered fire or water damage including mold clean-up. They have an initial investment requirement of $160,075 to $213,950 with a franchise fee of $50,000. Ongoing fees include a royalty fee of 10% and a 3% ad fee. As of 2019 they have almost 1700 franchise locations across the United States.
1-800 Water Damage: You could guess it just by looking at the name, but 1-800 Water Damage focuses on restoring properties that have been affected by all different types of water damage. This includes water extraction, sewage cleanup, drying, dehumidification, odor control, disinfection, mold remediation, carpet cleaning and more. In order to buy a franchise, you will need to pay an initial franchise fee of $59,000, and have a total investment of $132,099 to $206,728. Their ongoing royalty fee is 10% and their advertising is 2%. You can find 1-800 Water Damage in 19 states, with a total of 40 franchise units.
Paul Davis Restoration: Paul Davis Restoration is a full service residential and commercial emergency cleanup and restoration company. They help restore homes damaged by fires, floods and other disasters back to normal, quickly and professionally. Their initial franchise fee runs between $60,736 to $122,695, and they expect a total investment in the range of $186,390 to $510,700. When compared to other franchises in the industry, their 4% ongoing royalty fee is relatively low, as it their advertising fee of 0.5%. Currently Paul Davis Restoration has 190 franchises units in 41 states.
911 Restoration: 911 Restoration focuses primarily on emergency clean-up of fire, water and mold damage, but they also offer carpet, duct and crawl space cleaning as well. Interested entrepreneurs can purchase a franchise for an initial franchise fee from $29,000 to $49,000 and an initial investment of $70,100 to $226,900. They currently have 174 franchised units across 35 states, and have an ongoing royalty fee of 10%, plus an advertising fee of 1%.
Restoration 1: With 219 franchised units across 37 states, Restoration 1 has a healthy piece of the industry. They offer a variety of services to their customers, from water extraction, to fire damage restoration and general maintenance. Their initial franchise fee sits at $54,900, and you'll need an initial investment of $84,500 to $193,125. Restoration 1 also stands out among their competitors by offering a 7% ongoing royalty fee and a 1% ad fee.
Thinking about buying a franchise?
Not sure how much can you afford?

Fill out our Franchise Affordability Calculator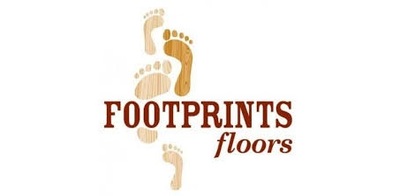 Learn More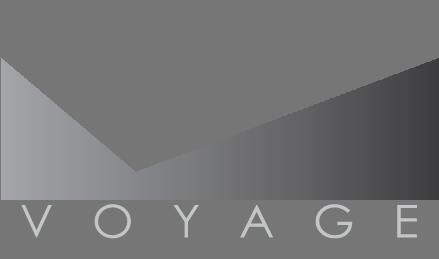 Voyage Franchising
Learn More