How to Position Your Franchise in a Local Market on the Web
Published on February 20, 2016
Share
Tweet
Share
Every franchisor wants to provide the best marketing services possible for their franchisees.  Obviously, the more business the franchises get, the more revenue is generated and the more successful the company is as a whole.  Part of every strategy for a franchise should include a local online marketing plan for their franchisees.
What Does an Online Marketing Plan Look Like?
Before you decide what the marketing plan entails, you need to determine the best way to reach your target audience.  The type business or industry the franchise is in will determine the marketing strategy.  For instance, the following are some outlines for some basic franchise industries:
Restaurants – should focus on social media, review web sites and Google Places for their type of restaurant.  Organic search optimization is not a good fit here
Home Improvement – should focus on organic search optimization, business directories and Google Places.  Social media can be effective if done correctly
Business to Business Services – these businesses should focus on LinkedIn, social media articles and Google Pay Per Click Ads.  If you can write educational articles and post on social media, these will show people how you are an expert in your field and they will contact you. These businesses can also focus on organic search optimization depending on what the service is.  Another good strategy includes Craigslist ads
Consumer Services – for consumer services like tanning salons, it is important that these companies take advantage of social media and review sites.  Always important are updated business listings and Google Places because those places are where most people search for local businesses
Business Listings
The one common marketing element for all industries is focusing on placement in Google's local directory called Google Places.  Since over 70% of people use Google to find information and businesses to help them, it is important that the franchisor or franchise maintain a correct and complete business listing in Google Places.  Just completing a listing with the correct information is the first step.  It is vital that a franchise's business is also listed in other business directories such as Yelp, Yellowpages.com, City Pages.com, and Merchant Circle to name a few.  Why is this important?  Google will place businesses at the top of their results that are deemed to be established companies.  In order to determine if a business is established, Google will search out other web sites and see if the business is listed in other directories (like Yelp, Yellowpages.com etc).  The more places/directories Google finds the business listed, the more established it appears and the higher the business will be placed in Google's search results.  Google also looks at the number of reviews a business has to determine how established the business is.  The more reviews a business has (good or bad) the more established it looks.
In addition to the number of listings, Google also looks at the proximity of the business address to where the search is being done.  In other words, if someone searches "painter in San Diego", Google will look at businesses in San Diego first.  Then, of those businesses in San Diego, it will look at the number of other directories those listings are in and the number of reviews the businesses have.  People ask us all of the time "If my business services other cities besides the one city in which we are located, how can I get my listing in other cities?"  The quick answer is "You can't."  At this time, Google will prioritize businesses only where they have an address in the city where someone is searching for that service.  You can get addresses in other cities, but you will need to market those additional addresses and separate phone numbers in other business directories thus increasing your work to market in additional cities.  The only time we have seen a business listed in a different city is when there simply isn't any other competitive businesses in that one city.
3rd Party Business Listing Services
There are some 3rd party services that will update your franchise locations in the major business directories.  The following are some of these services:
Yext – Yext is a company that provides direct access to the major business directories.  This is the fastest and most effective way to update all of your business listings in one place.  No other company has as many direct integrations as this company.  This is more expensive than other companies but updates are immediate and correct.
UBL – Universal Business Listing service provides an update to a business listing database that all directories use.  So, when an online directory like Yelp looks to update its directory with new businesses, they will go to this universal database to find new business information.  UBL goes out to more directories than Yext, but the updates could take up to 6 months.
Any strategy you pursue needs to include updating business directories and creating and completing a Google Places profile.
On Site Optimization
If your franchises have their own web sites, it is important that the web sites include targeted keyword phrases so they can get picked up in search results for specific keywords.  The following are some examples:
Italian Restaurant in San Diego
House Painter in Los Angeles
Commercial rug cleaner in austin, texas
If your web site does not have pages with targeted keyword phrases in the content or meta tags, the site will not come in search results for those keywords.  For each of your franchises, come up with a list of cities and phrases for which you want the sites to come up in search results and make sure those sites have page content with those phrases.  Otherwise, your franchises could lose out on generating traffic from organic searches.
Social Media
All local franchises should have some social media plan in place.  Each franchise should have a Facebook fan page, Twitter account and even a pinterest account depending on what kind of business they are in.  The franchisor should provide guidance on social media strategies and possibly a social media calendar to highlight certain promotions each year.
Author
Rich Stark
Rich Stark is the CEO of Stark Logic, a full service internet marketing agency that specializes in creating web site marketing strategies for franchise systems.  Mr. Stark has been working with small businesses and corporations on web site design and marketing for the past 16 years.  Mr. Stark has worked with some of the largest brands in the franchise industry and educates businesses on changes in online marketing and how those changes affect franchises in particular.
Thinking about buying a franchise?
Not sure how much can you afford?

Fill out our Franchise Affordability Calculator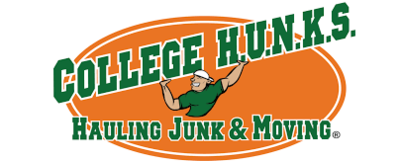 Learn More