From Pilot to Franchise Owner – What You Need to Know
Published on September 22, 2021
Share
Tweet
Share
To excel at anything in life, you need to have a natural passion for what you're doing. When you're a professional pilot, it's the joy and freedom of flying that keeps you going. It's not just about the money you will be making (although it is a nice perk). But, there are a lot of things you probably don't like about it as well (including the politics, the pressure, the long hours and more).
As a pilot, you like to think ahead, which means you not only know when you're planning on calling it a career, but you've probably got an exit plan ready as well. One of the possible next steps you might be considering is opening a franchise, and if you are there are a few things you should keep in mind to be better prepared for it.
You Can Go At Your Own Pace: Owning a franchise doesn't mean you need to give up your day job. It can be hard saying goodbye to a career you love but switching to franchise ownership doesn't mean you have to. You can go as fast, or as slow, as you'd like. You can even run it part time if you want to. This is thanks to the flexibility franchise ownership offers. Not all franchises are the same however, so you need to make sure the type of business you decide to open offers what you need to grow the business at your own speed.
Explore Your Options: Most airlines have a mandatory retirement age, but that doesn't mean you need to step back from being part of the industry altogether. After retiring, some pilots become trainers or find jobs flying freight, but admittedly that's not for everyone. Buying a franchise can help fill the void as well. There are hundreds of options available, in dozens of industries. Finding the one that is right for you is all about doing your research and due diligence. Taking the time to properly explore the options will help you will find the opportunity with your name written all over it.
Be Honest with Yourself: If you are a commercial pilot you need to renew your medical certificate every six months after the age of 40. If it turns up a disqualifying medical condition your job could be at stake. Let's face it however, if something is wrong you will know it before a doctor even looks at you. By being honest with yourself and having a back-up plan you will be more than ready to make a career shift.
Secure Your Finances: One thing that can help make your decision easier is having the money to finance opening a franchise. Start saving right away, take an audit of what you already have and pool your assets together. No matter how much you make, you can always cut back on your lifestyle and save a little more. While it is tempting to spend, it's always better to pay off your debts sooner rather than later. You can also look to your friends and family to see what they might be able to gift or loan you. For many, talking to a financial advisor or an accountant is beneficial. Not only can they recommend ways for you to save money, but they can also help you develop a financial plan which will set your priorities and help you save more than you thought possible.
Expect the Unexpected: You might know when you want to call it a career, and even have a plan for it, but that doesn't mean things can't change between then and now. The airline industry is known for boom-bust cycles, and they can disrupt your employment and benefits. You might even be offered an early retirement package or be asked to take a long- or short-term voluntary leave until the situation blows over. By being ready for these unexpected events, you can feel more comfortable about leaving and trying something new when they pop up. One way to be ready to is explore the steps you need to take to open a franchise, just to keep the option front and center should you need it.
Thinking about buying a franchise?
Not sure how much can you afford?

Fill out our Franchise Affordability Calculator

Learn More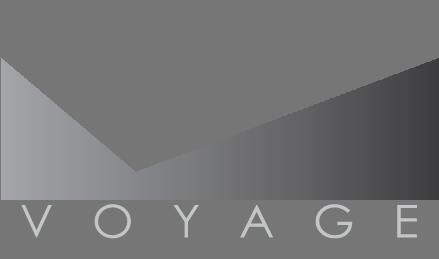 Voyage Franchising
Learn More