Franchisor Focus: The One Responsibility of Franchising Too Many Franchisors Overlook
Published on August 10, 2021
Share
Tweet
Share
As I consider subject matter for my franchise blogs its sometimes challenging to come up with a stimulating topic. Because I direct content mainly to franchisors, it's important to provide helpful and constructive information. Whether as a franchisee, franchisor executive or providing operational advice to franchisors I've always advocated that a franchisor should have a strong franchise relations strategy. Certain franchisors are familiar with the clichés often attributed to fostering a climate of positive franchise relations, including having profitable franchisees, responding promptly to their emails, telephone calls and requests for assistance. Unfortunately, some franchisors don't give franchise relations the attention it deserves.
In 1992 I was fortunate to contribute to the first IFA Franchise Relations booklet, so I decided to review articles written by franchisor executives. Although the booklet was published 29 years ago, in terms of franchise relationship management very little has changed. The same principles and policies that were advocated then remain the same. No other component of the franchise business model has remained constant.
The relationship between a franchisor and their franchisees touches every aspect of a franchise operation ranging from developing the franchise system to franchisees participating in aggressive price promotions. A positive relationship can enable success while poor franchise relations can thwart it. Unfortunately, some franchisors ignore how important franchise relations is or fail to have a franchise relationship strategy.
Here are four questions that franchisors need answered to appraise the state of their franchise relations.
Are the franchisees profitable? Whether using Key Performance Indicators ("KPIs") or franchisee financial statements to measure franchisee financial and operational performance, this is an important responsibility of every franchisor. Rather than obtaining an answer to this question many franchisors focus on identifying the franchisees that aren't profitable. The problem with this approach is that the franchisor lacks key financial and operational data that pertain to their entire system and individual franchisees.
Are franchisee customers satisfied with the products or services? Franchisors should have a method for obtaining franchise feedback regarding the level of customer satisfaction. Whether using customer satisfaction surveys, franchisee focus groups or surveying franchisees its important information that should be gathered. This data benefits the franchisor and its franchisees.
What are our franchisee competitors doing? Franchisors that display an interest in the behavior of their franchisee competitors will receive high marks from their franchisees. Many franchisors rely upon their franchisees for competitive information, however when the franchisor plays an active role in this process it benefits the franchise system and enhances franchise relations.
Is the franchisor doing the best it can? Whether using a third-party firm to survey franchisees or doing their own survey, a franchisor must have a method for measuring their franchisee satisfaction levels. When the results are tabulated, the franchisor will know which areas if any can negatively impact franchise relations and may require attention.
Despite the countless changes that have occurred in the franchise industry over the years, one constant is the importance of franchise relationship management. Franchisors should be focused on evaluating and managing their relationship with their franchisees.
Thinking about buying a franchise?
Not sure how much can you afford?

Fill out our Franchise Affordability Calculator

Learn More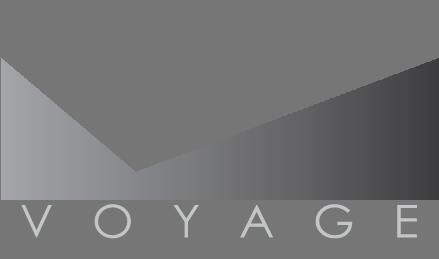 Voyage Franchising
Learn More