Franchisor Focus: One of The Most Important Words in Franchising
Published on September 01, 2021
Share
Tweet
Share
It can be said that one of the most dynamic trends in franchising to take place over the past several years has been the increase and popularity of multi-unit and multi-brand franchising. Whether its multi-unit Franchising or multi-brand Franchising, both terms reflect a growing movement in the franchise industry.
For many years the common franchise business model was the unit or single franchise. Although the unit franchise model represents most franchise ownership, the multis, as I like to refer to them, have become a dynamic force in franchising.
The term "multi-unit franchise" refers to a franchisee that operates more than one franchise unit in the same market or region. One of the largest multi-unit franchisees, Carrols Corporation, owns over 1,000 Burger King and Popeye franchises.
At Franchise Grade, we identified that in 2019 the percentage of franchisees who owned multiple franchise units was 21.4%, which represented an increase from 16.2% from five years earlier. In the QSR sector, the increase in multi-unit franchisees is dramatic, having grown in 2019 to 46.2% of franchisees that owned multiple QSR units from almost 15% in 2014. In addition, in 2019, 84.3% of all QSR units are part of a multi-unit franchise which is up from 51.7% in 2014. Compared to the overall franchise industry average, which was at 52.6% in 2019, those numbers are much higher.
Multi-brand franchisees are franchisees that own several or more franchise brands. For example, multi-brand franchisee HMSHost operates 237 franchises consisting of 35 different franchise brands. In 2014 the franchise industry had 7.3% of multi-unit franchisees operating more than one brand, and it increased by 1.6% in 2019. During the same period, QSR multi-brand franchisees went from 9.5% to 14.6%. By operating non-competing brands multi-brand franchisees can take advantage of the same benefits of multi-unit franchising and market within their original territory.
There are several features that a multi should have to enter this exclusive group, including ample capital to purchase and fund new franchise start-ups and sound management and business operating skills. In most cases, a successful multi will consist of several individuals with complementary business skills.
The benefits of being a multi:
Diversify revenue streams by owning multiple franchise brands or by operating in a large market or region.
Insulate the franchisee from a strong competitor.
Capitalize on a large management and operating staff which can be centralized.
Increase supplier purchasing power.
Have access to additional managers from larger number of locations.
Increase the value of the franchisee portfolio by increasing and diversifying franchise assets.
Attract interest from private equity groups that seek to invest in or acquire attractive multi-unit franchisees.
Thinking about buying a franchise?
Not sure how much can you afford?

Fill out our Franchise Affordability Calculator

Learn More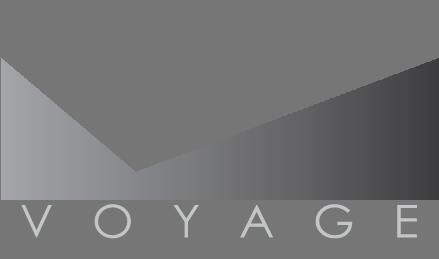 Voyage Franchising
Learn More