Meet the Franchisor – Things to Keep in Mind on Discovery Day
Published on November 18, 2021
Share
Tweet
Share
Franchise Discovery Day has become a significant component of the franchising process that's been embraced by every franchisor. Discovery Day is when franchisors and franchise candidates have an opportunity to meet face to face after exchanging information with the franchisor about themselves and the franchise opportunity.
It isn't unusual for the Discovery Day presentations to have a franchisor sales approach, since most are designed to finalize the franchise transaction. Franchisors should use Discovery Day to finalize the qualifications of the franchise candidate. However, some slant the agenda to emphasize the benefits of the franchise opportunity without the required hard work and commitment required by the franchisee. As a franchise candidate keep this in mind as you go through the Franchise Discovery Day process.
By the time you're invited to attend the franchisor's Discovery Day, you should have acquired an understanding of the franchise program and had many of your important questions answered. You should attend Discover Day near the end of the process, after you've had the opportunity to thoroughly evaluate the franchise opportunity. Here is what you should do in order to have a productive Discovery Day:
Make a Good Impression
As the saying goes, you will never get a second chance to make a first impression, so make sure the first one is a good one. Make sure you are well groomed and dressed appropriately. Some franchisors are more casual then others, so make sure to know which they are, after all your appearance is generally the first thing someone will judge you on. Make sure to be on time as well, otherwise you are just wasting their time. Other things to keep in consideration are smiling, making small talk, being open, positive, confident and polite, as well as being courteous and attentive. Above all, however, just be yourself.
Be Prepared
While some people can adlib their way through a meeting and look good coming out of it, most people can't. You need to go in knowing everything you can possibly find online and through old fashioned research. Know who the competition is, talk to other franchisees, and get whatever information you need. It's also important to have a thorough knowledge of the franchise operation so you can get answers to any questions you may have.
Ask Questions
As with any Discovery Day , there will come a time to ask questions which can include some items you may want to negotiate. Certain questions should be directed to those responsible for specific areas. Avoid closed-ended questions and try probing the franchisor instead. Here are some suggested questions you might ask.
What is the franchisor expansion or growth strategy for the next 2-5 years?
Are there plans to introduce new products or services?
What is the policy of the franchisor regarding acquiring additional franchises?
Is there a Franchise Advisory Committee?
If applicable: why doesn't the franchisor, make an Item 19 disclosure?
If there is litigation disclosed in the FDD ask the appropriate franchisor representative for background information and status update on any open cases.
Any problems regarding franchisor communication?
If a problem is unresolved who should the franchise communicate to?
Are there any webinars for franchisee training or marketing programs?
Evaluate the use of technology by the franchisor in supporting the franchise program. Good-Fair-Poor?
Evaluate the Franchisor Corporate Culture
During Discovery Day you'll probably meet with various members of franchisor staff. The process is a two-way interview, and you are finding out as much about the franchisor as they are about you. Take your time to get a sense of the environment you find yourself in and take note of the first impression you get from the staff. Is this a franchise you want to be a part of? Do they communicate their brand values? Is this someone you can build a lasting relationship with? Watch, learn, and above all take it all in.
Listen Carefully
A franchisor should know their business inside and out and define themselves. If there are discrepancies between what they say and what you discovered in your research, make note of this and address the items later. Prioritize the information they give you, and make sure to remember the important things, noting any red flags along the way.
Meeting the franchisor for the first time is not the end of the process, but it is an important step in determining if you want to work together. It's a time to get to know one another. To make the most of the meeting, you need to make sure you are not only educated in the details of the franchise, but that you can demonstrate your desire to succeed in the business as well.
Thinking about buying a franchise?
Not sure how much can you afford?

Fill out our Franchise Affordability Calculator

Learn More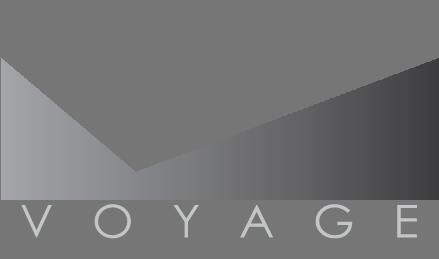 Voyage Franchising
Learn More