If you're one of the many people considering buying a franchise, it's important to do your homework before preparing to select, evaluate and invest in an opportunity. Franchising is a proven business model, but buying a franchise isn't a guarantee of success and there are some steps you should take before buying into one.
The process begins with recognizing and understanding the advantages and disadvantages of owning and operating a franchise.
You may find some aspects of the system to be restrictive, if you're an entrepreneurial or highly creative person. There is a structure to a franchise, and new ideas and suggestions should remain within certain boundaries.
Being a franchisee requires that your franchise be governed by the Franchise Agreement and Operations Manual. Choosing the wrong franchise may require you to follow a program you're not fully able to commit to.
Franchising offers significant benefits, including being your own boss. However, a successful franchise is typically the result of a major commitment and continuous hard work. When a person invests in a franchise expecting to work 9 to 5, they can be quickly disappointed.
Unanticipated problems may require additional capital to be invested in the franchise. This may call for access to investment capital from family or financial lenders.
An important advantage of a franchise compared to an independent business is the training and support provided by the franchisor. A lack of good training and support can turn the advantages of a franchise into a poor investment, so it's important to make sure what the franchisor is and is not providing as part of the deal.
After you have a better understanding of franchising, the next step is to determine the type of franchise you are best equipped to invest in and operate. This means answering some important questions:
How much capital do you have to invest? One of the most important considerations franchisors use to qualify and approve a franchise sale is the amount of net worth and liquid assets the candidate possesses. It's important to stay within your means when investing in a franchise and identify your personal sources of capital.
Why are you choosing this franchise? Some prospective franchisees pursue a franchise opportunity based primarily upon personal appeal, rather than their qualifications to launch and successfully build the business. Your personal preferences are important when choosing an opportunity, but shouldn't be the only consideration.
What skills are needed to run the franchise? Avoid choosing a franchise that requires a certain knowledge base or skillset (unless, of course, you possess that knowledge or skill).
Are your goals possible under the franchise model you've chosen? Some franchisees are satisfied with one franchise while others are more ambitious and desire to own and operate multiple franchises. Franchisors are often reluctant to grant that first franchise to an individual with ambitious plans of growth before they can demonstrate success.
How much time do you need to evaluate and prepare the launch of the franchise? If it's six months or more, some franchisors will keep you as a candidate but make the territory available to others.
Do you have the dedication required to succeed? You need to be capable of devoting the long hours it may take to learn about, launch and build a successful franchise. Successful franchises are the product of hard work and firm commitment.
Your next step is to research and find the franchises that provide your best opportunities for success, and discover your  path forward. As you learn about and compare franchise systems, you'll get a better sense of what's important to you as a business owner in terms of what's available (and what's practical).
Thinking about buying a franchise?
Not sure how much can you afford?

Fill out our Franchise Affordability Calculator


Learn More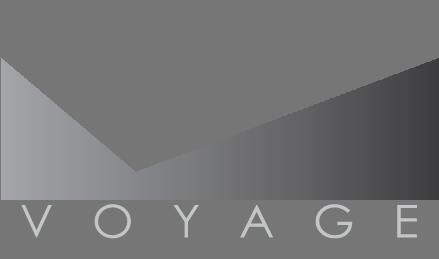 Voyage Franchising
Learn More