As a result of the pandemic, home-based franchises are more popular than ever. From low start-up costs to convenience and flexibility, there are plenty of benefits that have attracted entrepreneurs to the model for a long time. Now, however, they are paying even closer attention to them.
Once you've determined that a home-based franchise is for you, you need to start getting everything ready to move forward with opening.  There are some things that need to be handled a little differently than how other franchises would handle them, and they will need to be paid special attention in order to be successful. After all, owning a home-based business isn't as easy as hanging a sign in front of your house announcing that you've arrived.
First things first, you need to make sure you properly understand the opportunity. Not only do you need to be well versed in what a franchise is and what your obligations are, but you also need to wade through the myths of what being a home-based franchise is like.  For instance, many people wrongfully believe that opening a home-based business means they will be working less, which in most cases simply isn't true. For the first couple of years you can expect more than the typical 40 to 50-hour work week.
It's only after your business has established itself, usually around the three- to five-year mark, that you may see that decrease to 30 to 40-hours. You need to keep in mind that starting a home-based franchise is like starting any other business and will require the same amount of work. The best thing you can do is take your time to fully investigate any opportunity. Gather all the information you can, from all available sources, and make your decision based on that.
If you've never worked from home before, you need to make sure you are prepared to face the challenges associated with doing so. On top of working long hours, you will also have to deal with distractions not found in an office or store, and you might feel isolated. You will also have to be more aggressive with sales and marketing so your customers will know you are there. The isolation can be particularly hard to deal with for people who have been used to regular interaction with other employees.  There are several things that can be done to help such as connecting with other franchisees, or business owners in your area. You can hire a business coach to help you get motivated and give you suggestions on how to avoid distractions. You can create a daily schedule so those in your household will know when you cannot be distracted. And you can ask the franchisor for help when it comes to marketing your business properly.
Knowing your skills and finances is also important. Running a home-based franchise will undoubtedly require you to do the majority of the work, at least at first, so you need to make sure you are ready to handle jobs or tasks you might have no experience doing. You might end up doing more administrative and planning than you are used to, so you need to be comfortable doing them or your business could struggle. You also need to be prepared to do sales, because home-based businesses often require strong sales skills to succeed. When it comes to finances, like any business a home-based one has its fair share of risk, so you need to be prepared in case it fails. How much of your investment are you willing to risk? Before starting any business, you should always look beyond the face value and make sure you understand what's really involved in running it.
Every state and town have different laws when it comes to running a home-based business, so you need to make sure to investigate locally to see what they are. These laws and restrictions can be significantly differently from region to region too, so it's worth your time to investigate what they are before moving forward. To give you a couple of examples, some municipalities may not allow you to attract customers to your home office, and some may require a different type of business license. You might even require a variance from the local zoning board that will allow you to run a business from your home. By doing this research ahead of time you can save yourself a lot of headaches and hassles, which may include everything from fines to being shut down.
For many, owning a home-based franchise is a dream come true. That dream can be dampened however if you are looking to grow. After all, in order to grow you will need to hire employees, which can be a challenge. In some cases you may not feel comfortable having employees work out of your home, and you may not have enough space even if you do. On top of that, local regulations may not even allow it. The best way to combat this is to have a growth plan. If you plan on growing, make sure you know what your plan is when you need to hire employees. Whether that's finding a way to make your home work as your place of business, or finding an office space to move to, having a growth plan will help you be ready to face the future.
Like opening any business, opening a home-based franchise has no guarantees on being successful, but it does give you the opportunity of investing in a proven business model for less than other franchise opportunities. By paying close attention to the information above, however, you will have a smoother time adjusting to the challenges you will face, and have an easier time opening your business.
Thinking about buying a franchise?
Not sure how much can you afford?

Fill out our Franchise Affordability Calculator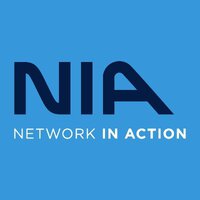 Learn More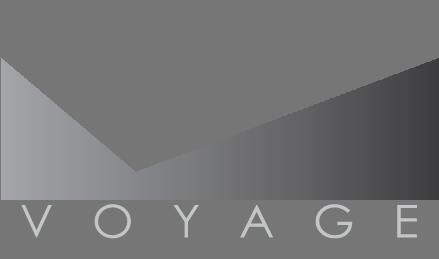 Voyage Franchising
Learn More