For decades, the noticeable majority of franchised businesses in the US has been brick-and-mortar establishments. That's easy to understand, since the biggest and most common franchises in the United States have been quick-service (fast-food) restaurants, hotels, or convenience stores. For those companies, having a physical location and employees to serve customers were unavoidable costs of doing business. But, as franchising has evolved to include different business types and technical innovations, home-based franchises and business opportunities (biz opps) are becoming more and more common, and appealing to investors. Especially, first-time franchisees and business owners.
New Industries Include Home-Based Franchises
In recent years, the popularity of the franchised business model has spread across several new industries, creating more franchises that are suitable for operating out of your home. For example, several new types of franchises, such as automated retail (vending), children enrichment programs, and maintenance businesses, all work really well as home-based franchises. It's a trend that's prompting entrepreneurs to create new franchise ideas and paving the way for new franchisees to invest.
One of the best known and most popular aspects of home-based business is the super-flexible work-life balance it can offer. For many people, that convenience is the first thing that comes to mind when you mention the idea of working from home on a daily basis. But, keep in mind that if it's the first business you've ever run from home, or the first business you've ever run period, finding the right balance takes time, as you build the business while maintaining your home and family life.
While an amazing work-life balance can definitely be a long-term win, it's the quick wins that come from in-home franchises that set them apart.
In-Home Businesses Provide a Shorter Path to Profit
Running your business at home, instead of building or renting a physical space, means you can eliminate overhead and enjoy some potentially substantial tax breaks. Most work-from-home franchises also require a lower purchase price than franchises with space requirements, which definitely works in your favor to reduce your start-up costs. These factors combine to give you a quicker path to profit than bricks-and-mortar businesses, which helps mitigate investment risk and increase your chances of success.
Home-Based Franchises are Quick to Launch
Home-based franchises are also much quicker to launch than a physical storefront, because you can skip the prep time that's otherwise required before you can "open your doors" to customers. You can also skip the hiring process for staffing your business, which itself can be a grueling, time-consuming process. Most in-home franchises pride themselves on delivering a turn-key business experience, to get you up and running as fast as possible.
Fast Start-ups, Modern Advantages
The technology behind some business opportunities can also play a big role in how fast you can generate revenue, by enabling a positive user experience for both the consumer and the business owner. For example, businesses that involve automated retail (vending) have seen some game-changing improvements in recent years, including advanced remote monitoring capability. Vending machines that are equipped with cutting-edge technology can carry a much broader product selection than older machines could. While carrying a wide product variety is essential to your success as a vending machine owner, it also makes it more challenging to maintain stock levels. The most modern automated retail machines can enable business owners to optimize several key operational tasks – remotely and in person – without many of the headaches of the old school vending industry.
As new types of home-based franchises become available and business technology continues to evolve, you can expect more home-based franchise concepts to emerge in the next 3-5 years. The American entrepreneurial spirit is alive and well and thriving in the current economy, and as more modern business ideas come to life, home-based franchises are sure to become a bigger part of the landscape.
In our upcoming Report on In-Home Franchises , we review the home start-up trend, and reveal some of the best home-based franchises available today. Don't miss it!
Thinking about buying a franchise?
Not sure how much can you afford?

Fill out our Franchise Affordability Calculator

Learn More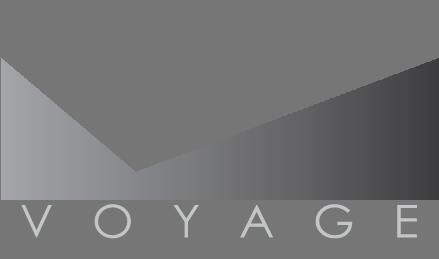 Voyage Franchising
Learn More