Ghost Kitchens – Rented Commissary or Back of the House?
Published on November 02, 2021
Share
Tweet
Share
America's restaurant food delivery market has more than doubled during the COVID-19 pandemic, and there's no sign of it slowing down. As restaurants are seeking more ways to get an even larger piece of the market, one method is through ghost kitchens.
The basic definition of a ghost kitchen is a delivery-only restaurant. To make it easier to picture, imagine a restaurant with no tables or chairs, no order counter, no garbage cans or drink stations. There's no physical space for customers to visit and look over the menu or place an order. Instead, they can place their order virtually through third-party apps such as Grubhub, Door Dash or UberEats. Then, the order is fulfilled in a kitchen in the back of a restaurant or a commissary-style kitchen, given to a delivery driver and enjoyed elsewhere.
Ghost kitchens are a perfect solution for restaurants looking to capitalize on the food delivery industry. The only catch is determining which type of ghost kitchen to use—a rented commissary or a back-of-the-house ghost kitchen.
Rented-Commissary Ghost Kitchens
The rented commissary ghost kitchen is a shared kitchen space that several restaurants share at the same time. These types of kitchens have existed for several years, but due to current demands have only recently started becoming a viable option for restaurants looking to increase the amount of prepared food available for delivery.
Some restaurants are using commissary-style ghost kitchens to deal with the increased demand for delivery during the pandemic, while others are using them to downsize their current facilities to prevent their business from going under.
This style of ghost kitchen isn't exclusive to currently existing restaurants, either, they're also a great option for entrepreneurs looking to test the market before a full-scale launch, caterers, educators or food truck operators needing more space to prepare food.
While the benefits of a commissary-style ghost kitchen for restaurants are clear, what's in it for the franchisee looking to open one?
Simply put, opening this type of ghost kitchen franchise can be a great investment. For starters the demand for them is high, especially with delivery sales having grown so much (and so quickly). They can be opened almost anywhere food can be delivered quickly from as well, meaning they don't need to be in busy malls or high traffic areas where the cost of leases and rent are much higher. They can also be opened in large cities or small towns looking to diversify their order-in options. They can even look to open one, or several, of their own proprietary food brands out of their ghost kitchens to fill area needs and make some extra money.
Back-Of-The-House Ghost Kitchens
The other type of ghost kitchen is discreetly located in the back of an operating restaurant. These kinds of ghost kitchens are perfect for restaurants looking to add supplementary income to their business and helps them use under-utilized space they already have. These delivery-only concepts are kept separate from their main brand, so much so that in-store visitors to their restaurant would never know that another brand exists.
Current restaurant owners can join a ghost kitchen franchise and use their current facilities and staff to prepare the food. Customers order food online, the restaurant prepares it in their kitchen and a delivery service picks it up and hands it off. It's as simple as that. Prospective franchisees don't necessarily need to own a restaurant, but it helps if they do because they will already have experience running a kitchen and won't need to lease a location to set up shop in.
Choosing between which type of ghost kitchen franchise to open can come down to answering one question: Do you want to prepare the food yourself or operate the facility where the food is prepared. Both come with their own lists of pros and cons, but it's really your goals and personality that matter the most.
No matter which you choose, ghost kitchens are taking off thanks to the growing demand for food delivery services. It's a system that can also help struggling restaurants not only stay in business but grow as well. Dine-in and drive-thru restaurants have already lost business to the concept, and the pre-packaged cooking ingredients and ready-made meals industries could be next. It's the next big thing that could very well be a great opportunity.
Thinking about buying a franchise?
Not sure how much can you afford?

Fill out our Franchise Affordability Calculator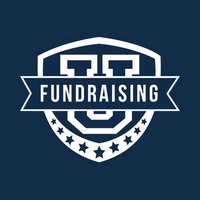 Learn More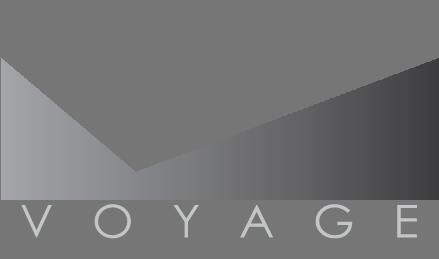 Voyage Franchising
Learn More