After years of working for someone else and having gone as far as you can, it's time to move on. You know it, and your employer knows it. You've decided that running a franchise is the best way to go, because not only does it give you the flexibility and independence of being a small business owner, but you get the support and infrastructure of a larger business behind you. It's an ideal opportunity, and it's time for you to seize the day and take a chance at being the boss. There's only one thing left to decide however, how to fund it.
Like opening any business, opening a franchise requires a significant investment of capital. From the initial franchise fee to the ongoing royalties, working capital and advertising costs, an entrepreneur needs cash to get things rolling. While not everyone has immediate access to the kind of money needed to open a franchise, there are plenty of options available to them. Here are some of the most popular.
The first and most obvious source of funding is what you've saved up over the course of your life. Take an audit of what you already have. See what cash you have on hand and other liquid sources that are available to you in your checking, savings and investment accounts. Part of the audit should be taking into consideration how much you make, how much you spend and what your debt situation looks like as well. If your investment accounts are in good standing, you may want to consider taking a margin loan or a securities-backed line of credit. This type of loan is popular because instead of selling stocks to buy a business, you can borrow against them and only pay a relatively low interest fee.
Exploring what options you have in home equity loans can also be taken into consideration, after all your home is your biggest asset when it comes to obtaining cash. These types of loans are becoming less common due to the requirements having tightened up, but they can still be easy to obtain. Options include taking a home equity line of credit (HELOC) where you can get smaller funds as needed up to a predetermined fixed amount, or a cash-out refinancing loan that is basically like a regularly mortgage where you pay it back at a fixed monthly rate.
Whether you want to believe it or not, it's common for entrepreneurs to look to their friends and family for gifts or a loan of funds to finance a franchise. In some cases, entrepreneurs may even offer to bring that friend or family member on as a business partner. Loans of this nature are typically given at a very good price, but it's important to write up a contract covering repayment terms and expectations to prevent disagreements, fights and even breakups.
A popular and creative way of obtaining financing these days is crowdfunding. An entrepreneur can choose to set up and promote their crowdfunding page by themselves or hire an organization that specializes in it. There are even websites dedicated to crowdfunding for specific industries and business types that raise funds for the sole purpose of lending the money they raise to people who need financing. Crowdfunding is a good option for people who might not have the best financial records to obtain the loan they need or find that the repayment interest rates are too high for their budget.
One way many entrepreneurs fund new franchises is to use their retirement funds, and there are several ways you can do this. One way is to use your 401(k) and IRA in a Rollovers as Business Startups (ROBS), which allows you to use your pre-tax dollars to fund up to 95% of your investment, without any penalties, upfront taxes or debt. This funding can typically be secured quickly too, within 3-4 weeks, and isn't dependant on your credit score. A 401(k) loan is a short-term option (usually 1-5 years) that will allow you to borrow up to $50,000 or 50% of the vested amount, whichever is less. For this option however, you need to be planning to stay at your job while starting your business, otherwise you will have to repay the loan or pay the tax consequences for early withdrawal. There is also the option of a 401(k) Rule of 55 withdrawal which allows an employee between the ages of 55 and 59 ½ to take money from their 401(k) if they are laid off, fired or quit their job without penalty for early withdrawal. For all these options, it's important to remember that there is a chance the business fails, and if it does, you will likely lose the money you've saved away for retirement.
If you meet the eligibility requirements (including a decent credit score), an SBA loan might be worth looking into. These loans are partially backed by the U.S. Small Business Administration, which reduces the risk to lenders and allows them to offer lower interest rates and longer repayment terms than they normally would. They are typically available for 50-80% of the initial investment and are very similar to traditional term loans. Keep in mind that the application process is a long one, so it's worth taking into consideration your chances of being approved before applying, otherwise you might be wasting your time. Different types of loans are available, but there are stringent use terms on any of them.
Of course, there is always the option of applying for a more traditional loan as well from either a bank of your choice or an alternative lender. Under this model you can get a lump sum of cash up front which you will repay, plus interest, over an agreed upon period of time. The lender will review your business plan and personal credit history to determine how much they will lend, at what rate and for how long. In other words, the better your finances are, the better your loan will be. Banks typically have more stringent requirements and longer turnaround than alternative lenders, but both have their pros and cons that needs to be taken into consideration. If a smaller amount of money is needed, in the $20k-80k range, an unsecured loan may be possible as well.
By knowing which financing options are available to you, you will be ready to make the move from being an employee to owning a business in no time. While not every one of the options will be available for everybody, there will be enough choices to get your franchising off and running.
Thinking about buying a franchise?
Not sure how much can you afford?

Fill out our Franchise Affordability Calculator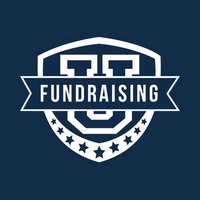 Learn More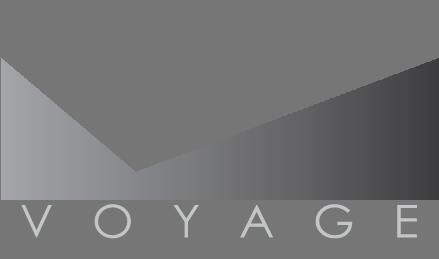 Voyage Franchising
Learn More