The following is an excerpt from Franchising Strategies: The Entrepreneurs Guide to Success, by Ed Teixeira and Richard Chan, to be published on July 1st.
Although both parties have specific obligations intended to achieve a successful operation, franchisor support and services is the most important obligation of a franchisor. Because most new franchisees are inexperienced and have not developed an understanding of their roles and tasks in the franchise system, they depend heavily on their franchisors' guidance, and welcome their advice.
The importance of franchisor support consists of those contractual obligations and services that the franchisor has committed to provide its franchisees. These items can include site location visits, training, marketing assistance, and marketing programs. Some franchisor support activities may be stated as optional in the franchise agreement.
It is important for franchisors to recognize the value of franchisor support and how it can facilitate the franchise development process. People invest in a franchise to build and operate their own business with the expectation that franchisors would provide the training, support, and structure needed to successfully operate their business.
The expertise and experience of a franchisor is part of the value that franchisees expect to receive. When a franchisor fails to fulfil the expectations of its franchisee, it can result in various negative consequences. When a franchisor fails to properly support its franchisees, it can leave some franchises adrift which can lead to mediocre or poor franchise performance. In addition, insufficient franchisor support can prompt a franchisee to request additional operational assistance which would place an additional burden on franchisor resources, that could result in a lack of overall franchisee support. Such a lack of support could result in the failure of franchisees.
Given franchise prospects seek positive validation from existing franchisees, the frequent dissatisfaction or even failures of franchisees could lead to serious litigation and make it difficult to convince future franchise prospects to invest in the franchise. Appropriate franchisor support is needed to ensure that franchisees would have sufficient resources to manage a successful franchise unit. Each component of franchisor support is individually and collectively important.
Based on our experience, we have found that the most successful franchise brands deliver substantial franchisee support for all components of franchise operations. This pattern is also observed from a report from Franchise Business Review and InGage Consulting, illustrating the impacts of these franchisor service and support engagements being material and quantifiable. With a sample of 300 brands and 24,000 participants, this study found that franchisees that receive support and are engaged with franchisees are 3.7 times more profitable than franchisees that do not receive active support.
Franchisee Training For franchisees to reproduce a successful business model in multiple locations, the franchisor is required to provide its franchisees the knowledge, skills, and ability to operate a franchise business. Franchisee training is an important component of franchisor support. When franchisees are poorly trained, they may not be prepared to properly staff, open and operate their new franchise, potentially resulting in business unit failure, lengthy litigation, and severe damage to the franchise brand.
Quality training is so essential, the training schedule, agenda, name, and title of presenters must be disclosed in the Franchise Disclosure Document under Item 11. A survey of Millennials and younger workers by Accel in 2018 indicated that training is a major priority when that group is looking for employment. As this group represents the largest number of franchisee employees, franchisors should formulate training as a top priority.
This strategy can enhance franchisee recruitment and improve employee performance. Depending upon the complexity of the franchise operation and type of franchise business model, the training program can range from 1 to 6 weeks or longer. Training can take place at the franchisor's corporate office and can include onsite training at a company or franchise location. The training agenda should include presenters that are knowledgeable about a specific component of franchise operations, including marketing, product purchasing, and day-to-day franchise operations. It is beneficial to include franchisor staff who will interact with franchisees because they can bring their experience to the training program
Thinking about buying a franchise?
Not sure how much can you afford?

Fill out our Franchise Affordability Calculator

Learn More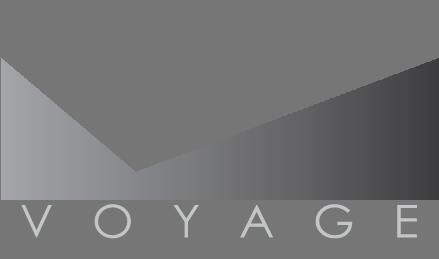 Voyage Franchising
Learn More