Franchisor Focus: 10 Ways an Earnings Claim Can Help Grow a Franchise System
Published on August 18, 2021
Share
Tweet
Share
Those of us who have spent years working in franchising may recall when a small number of franchisors made an Item 19 financial disclosure. It's been reported that 20 years ago less than 20% of franchisors made a financial performance representation (FPR) or earnings claims in their FDD.[i]  Over the course of the past number of years that number has increased considerably and a recent review of over 2,500 Franchise Disclosure Documents by Franchise Grade found that 65% of franchisors provided an FPR in their Item 19. The FPRs vary from average franchisee revenues to a more detailed disclosure of average franchisee profits.
This change in Item 19 disclosure represents one of the most important alterations regarding the information a prospective franchisee receives in the FDD. Whether a franchisor is a startup or established, they should provide an FPR.  In fact, a new franchisor with one company operation can make an FPR (subject to FTC and state disclosure regulations) and this information should be provided to prospective franchisees.
Some franchisors fail to do an FPR either because they lack attractive information to present, don't want to invest the time in establishing the allowable process for obtaining and disclosing the information. Or they may fear a franchisee lawsuit which can be avoided by using competent and qualified franchise legal counsel.
An FPR isn't just another FDD disclosure. More importantly, it can help franchisors to recruit, qualify and close more franchise transactions.
Here are 10 Reasons How an FPR will help:
The FPR can be used in franchisee recruitment materials and advertising to highlight notable franchisee financial results.
The availability of an FPR can separate a franchisor offering from a competitor who fails to provide one.
It allows for a more open discussion with a franchise candidate pertaining to how they expect to achieve the positive financial results in the FPR. This could be a useful tool for qualifying franchisee candidates.
A candidate can use the FPR as a basis to develop a more accurate and useful business plan and financial projections.
It can enable a prospective franchisee to analyze and construct their key performance indicators (KPIs) and to establish the probability of achieving their financial goals.
An FPR can establish franchisor transparency which strengthens the franchisor's credibility.
It helps provide the most important information prospective franchisees are always interested in obtaining–namely "How much can I make?"
It can assist a franchisee to more easily obtain financing, especially if it's for a new or emerging franchise brand.
Franchisors often offer a "negative disclosure" in this section, which means that no financial projections or representations regarding future or past financial performance are provided. This in turn often means that franchisees must consider earnings potential based on other factors.
When a franchisee is interested in selling their franchise an FPR can help support those franchisees financials and the overall franchise system performance.
[i] International Franchise Association 50th Annual Legal Symposium May 7-9, 2017 JW Marriott Washington, D.C
Thinking about buying a franchise?
Not sure how much can you afford?

Fill out our Franchise Affordability Calculator
Learn More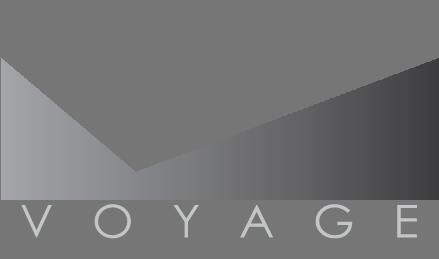 Voyage Franchising
Learn More