Most franchise brands have 50 or fewer franchise locations and with rare exceptions their emphasis is on developing the franchise network. This is understandable since franchise system growth is the lifeblood of franchise operations. Despite this fact, when developing a franchise program, franchisors need to manage the recruitment and sale of new franchises.
Franchises should be sold within a well-designed strategy that reflects the ability of the franchisor to service and support new franchisees. If a franchisor is based in Dallas, they shouldn't start recruiting and granting franchises in New York or Florida, unless they have a unique and simple franchise concept, which requires little or no support.
In addition, it's important for franchisors to successfully penetrate a new market when one or two locations may not be sufficient to establish strong supplier support and brand recognition. I subscribe to the franchise development strategy that starts from the base of franchisor operations out in a concentric circle. Well respected and highly developed franchise companies, like Panera bread and Dairy Queen will not enter a market unless a franchisee can open a minimum number of locations. They recognize the need to cluster locations in a market for effective brand building and optimal supplier terms.
I have experienced the challenge of denying a franchise to someone in a remote location after pursuing every qualified franchise lead when the franchisee requires services and support. The exception is when a franchisor follows a regional development strategy and the developer will shoulder some of the administrative duties of the franchisor. Granting franchises over a broad geographic area won't be a problem.
In many cases an emerging franchisor is selling unit franchises rather than using regional developers. In this situation, the challenge is how to control franchise candidate leads? In addition, there is the potential of losing a good candidate in a market beyond the supply and support capabilities of suppliers and the franchisor.
Here are a few points franchisors should add to their strategy to help account for these issues and a few more:
If you want to control your leads, you're best to optimize your website to generate leads using SEO advisors who can help generate leads to your website and social media in an efficient and cost-effective way.
Establish market priorities and stick to your plan. If it's necessary to have a minimum of 3 or 5 locations in a specific market, then build your franchise sales strategy and lead generation programs around this approach. Consider using franchise brokers to work those specific markets.
If the franchise lends itself to regional development, consider using that strategy for markets that are a considerable distance from corporate headquarters. This allows for unit franchises to be close to headquarters, while those a distance away can be serviced by a regional developer. The regional developer can be responsible for training and support.
Consider District Managers who can work from a home-based location. They can be a valuable resource for franchise prospects and new franchisees that are far away from your corporate base.
If you have a simple franchise concept which requires little support your expansion strategy can be flexible. But when your franchisees require supplier and franchisor support, be careful to avoid out- distancing those resources.
Thinking about buying a franchise?
Not sure how much can you afford?

Fill out our Franchise Affordability Calculator

Learn More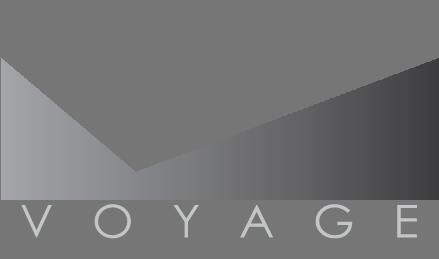 Voyage Franchising
Learn More