Franchisor Focus: EB-5 Investment Program Update and Caution
Published on July 23, 2021
Share
Tweet
Share
The U.S. government created the EB-5 Investor Program to encourage foreign nationals to invest in U.S. businesses to stimulate economic growth and create jobs for U.S. workers. In return foreign nationals who make a qualifying investment into a new or existing United States business that creates a minimum of 10 US jobs can obtain a Green Card for their spouse and unwed children under the age of 21. This enables them and their families to be eligible to become permanent residents of the United States.
In addition to the use of the EB-5 program by large developers to attract foreign capital for large urban real estate projects, the program has been promoted to franchisors for many years by certain consultants and attorneys. Although the goals of the EB-5 program are well intentioned, there have been various instances of fraud where foreign investors were scammed.
Recently the program has come under scrutiny regarding the use of Targeted Employment Areas (TEAs) for foreign investors. In the past, TEAs have been determined at the state level, however a bi-partisan effort by Republican Senator Chuck Grassley and Democratic Senator Pat Leahy is advocating the definition of TSA's to be done by the Federal Government.
This would restrict TEAs to places with high unemployment and limit access to projects in urban areas that favor big developers. Because funding for the EB-5 program was left out of recent budgets, the program expired on June 30th. Many individuals and law firms who have been involved with the EB- 5 program expect the Grassley Bill, which has strong Senate support, to eventually pass which would re-start the program up under new guidelines.
Franchisor concerns
Franchisors contacted by consultants and/or attorneys regarding participating in the EB-5 program to grow their franchise network should consider these tips:
If the program regarding how TSAs are established gives rise to a preference for underdeveloped rural areas, it could be difficult for certain franchise concepts to succeed in those markets. Franchisee territories for EB-5 investors should be carefully analyzed.
The lure of a foreign franchisee investor should not exclude them from meeting franchisee qualifications. The cost for U.S. citizenship is a price some wealthy foreigners would be more than willing to pay for.
A poorly operated franchise owned by a foreign investor under the EB-5 program could be problematic. The result could be a closed location or unwanted company operation.
Since there have been fraudulent incidents and scams regarding the EB-5 program, franchisors that seek to participate in the EB-5 program should use a highly reputable law firm and be cautious about on-line or direct solicitations.
If the foreign investment under the EB-5 program fails to result in a minimum of 10 new jobs within a 2-year period, the investor loses their immigration privileges and must return to their country, leading a franchise operation in limbo.
The EB-5 investor program can be a benefit for franchisors seeking an additional path for growth. However, impending changes in the new program when re-started, coupled with the potential for fraud or other problems requires franchisors to be cautious regarding their use of the program.
Thinking about buying a franchise?
Not sure how much can you afford?

Fill out our Franchise Affordability Calculator

Learn More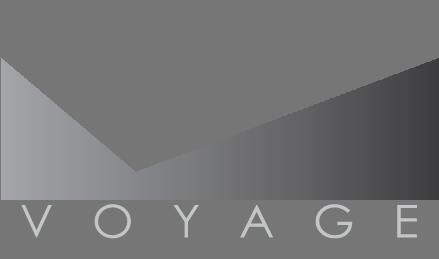 Voyage Franchising
Learn More