When selling a franchise, franchisors need to provide the prospective franchisee with the right information needed to make an informed decision and a carefully drafted Franchise Disclosure Document (FDD) is a key component of the process. To be a top franchise, prospects need to be convinced that the franchise you're presenting offers the best opportunity for success.
Unfortunately, most franchisors use the same approach when presenting their franchise opportunity. This approach typically includes highlighting the major features of the franchise including fees, territory and revenue opportunities. There is a description of marketing tools, franchisor support and how the franchise provides a significant opportunity. Finally, a Discovery Day presentation is utilized to close the deal. What isn't provided is the data that supports the advantages of the franchise opportunity versus competition. Data can play a pivotal role when presenting a franchise opportunity. It can validate the positive differences that a franchise has versus competitors and can add credibility to the overall franchise offering. In other words, data can be a difference maker!
Third party data can help convince a prospective franchisee that your franchise is the best franchise to own and a top franchise to start. Using credible data to support a franchise opportunity add credibility to the sales presentation and helps appeal to a potential franchisee's emotions.
Here are some ways that data will help sell more franchises:
Present the composition of the market – where the franchise territory is located. The data should include actual and potential revenues, number of franchise competitors and any large or dominant players in the territory
Compare key areas where your franchise has an advantage versus competition. Point out your franchise strengths versus the competitor's weaknesses. This includes fees, Item 19, litigation, investment, territory, franchise system growth, franchisee turnover and training
Identify critical success factors where your franchise compares favorably to successful franchises in your category or sector. Use examples of franchises comparable to yours that are leaders and what sets them apart from the others
Use data to identify how your franchise compares to your franchise category and sector. For example, for a children's service franchise how does it compare to other Children Services franchises and the Personal Service category? If the overall result is positive you can boast about this and if some are negative correct the problem or adjust that part of the franchise program
Using data to present and validate your franchise opportunity can provide a significant advantage over franchise competitors who are vying for the same investment dollars as you. Reliable and objective data can serve to validate a franchise program and can also identify potential objections that a prospective franchisee might perceive relative to your franchise program.
Thinking about buying a franchise?
Not sure how much can you afford?

Fill out our Franchise Affordability Calculator

Learn More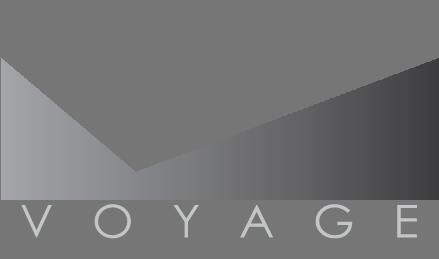 Voyage Franchising
Learn More