Currently, in the United States, there are two ways to crowdfund a business or a project.
Solicit donations or contributions and offer, in return, some small token of appreciation. Here, those that contribute do not take equity ownership in the business and they don't expect to be repaid.
Solicit investment and give up equity share in the business in return – but, only from accredited investors.
So, can you use either of these crowdfunding methods to fund your franchise?
Crowdfunding A Franchise
Yes! With the second method, you would have to create a corporation around your franchise and sell shares for investment in that corporation. Simple enough but who really wants to give up ownership and control of their business?
So, what about the first method?
Again, yes!
Now, it might be hard to raise $500,000 or the $1 million it takes to buy into some franchise through crowdfunding. But, that does not mean that you cannot raise some of the money needed this way.
But, the real value here is for those entrepreneurs that want to purchase a franchise that does not require all that much in upfront capital.
According to Fundable (a prominent crowfunding site), the "average successful crowdfunding campaign is around $7,000."
Thus, if your franchise purchase does not cost more than that, you could essentially fund the entire purchase. Or, if it does cost more – say $10,000 or $20,000 to buy in, you can essentially get the majority of the funding you need from the crowd (and not have to pay it back or give up anything for it).
And, if you don't know yet, there are hundreds of franchises that do not necessarily cost that much to start.
For example:
System4 – a commercial cleaning franchise – can be started for a little as $6,200.
Cruise Planners-American Express Travel – a cruise and tour travel franchise can be started for under $3,000. Or,
Jazzercise, Inc. – a dance-fitness classes, conventions, apparel and accessories franchise which can be started for around $4,000.
Just to name a few (a very few) that can be started at very low costs.
How To Raise Your Crowdfunding Money
Most franchises are local businesses. They operate in local regions and thus service those areas. Therefore, you can use that – your local area – to your advantage.
First, set up your solicitation on one of the many crowdfunding platforms out there.
Second, get out and network in your area. Let people know what you are doing, why you need their help and how they can contribute.
Third, use your local media to help you promote both your franchise and your fund rising efforts. Local newspapers and TV stations are always looking for good, local stories. And, if you can come up with a story idea for them around your franchise concept – like how it will help the community by providing a product or services that is not there but in demand or that you will create jobs or provide some other economic benefit to the community – and pitch that to your local media – they will jump at the story – helping you not only promote the franchise (your future business) but also help you promote your crowdfunding efforts – driving viewer there to make donations.
What Do You Have To Give In Return?
This is the simple part – although many crowd funders say it is the hardest – it should not be for your franchise. You simply offer those that donate either a free product or service from the franchise (cheaper than giving away ownership in your business) or offer discounts that match or exceed the amount they donated to you. Easy and will get those wanting to contribute on board fast.
Think about:
Proforma – a printing and promotional products franchise that can be started for under $5,000 – from which you could offer discounted printing and promotional services – say up to 50% – until a donation is covered in full.
Coffee News – a franchised weekly newspaper distributed at restaurants that can be started for around $10,000 – from which you could offer free papers or even free advertising in an issue – to cover the cost of their donation or some portion of it. Or,
SuperGlass Windshield Repair – a windshield repair franchise that you can start for as little as $9,900 – from which you could offer free or discounted chip repair or windshield replacement services to your donors and contributors.
Again, just to name a few examples.
So, why use your own money when you don't have to? Especially when you can turn to the crowd to get all that you need to get your franchise up and earning you money!
Thinking about buying a franchise?
Not sure how much can you afford?

Fill out our Franchise Affordability Calculator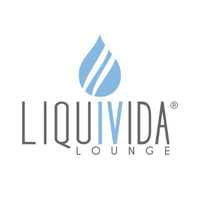 Learn More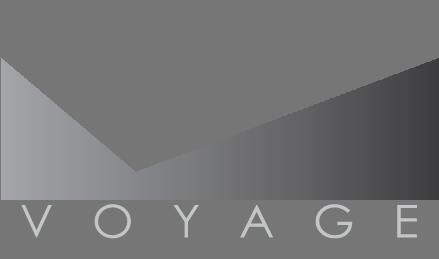 Voyage Franchising
Learn More