Anyone that's considering buying a franchise and investing their money should answer five important questions before making, what for some, is a life altering decision. When people invest in a franchise it has to be for the right reasons. If they fail to do this, they can end up being the owner of a failed franchise business, which can cost them their investment and more.
Before all of the in-depth franchise evaluation is completed there are five important questions that need to be answered by a franchise candidate.
Do you have the capital to meet unintended consequences?
Regardless of how well a new franchisee plans there are always unanticipated challenges that can crop up. Typically, Franchise Disclosure Documents provide an estimate of additional capital in order to meet expenses until the franchise generates positive cash flow. Because the additional capital number is an estimate there can be situations where they could be a shortfall. If a franchisee scrapes together every last dollar to start their new franchise any problem like slow sales growth can be a problem.
What is the profile of a successful franchisee for the specific franchise?
You need to ask the franchisor for the profile of their successful franchisees. If they don't have a profile or provide a very general response without specifics like; good people skills, etc. I suggest you think about this franchise opportunity. If they provide a detailed profile, then ask yourself if you can reasonably match the profile.
Do you measure up to the profile?
Ask yourself and your close friends, family or advisors how they think you compare to the successful franchisee profile. This is an important question, since it can be easy for us as humans, to overlook our weaknesses. A good example relates to franchises that require good selling skills and the willingness of the franchisee to reach out to potential customers or clients. If this isn't a strong skill move on to a franchise that more closely matches your strengths. Some franchisors use personality profiles which help measure qualifications.
Do your skills and experience match the type of business?
There are some franchises that require the franchisee to have a certain skill set in order to operate the franchise. Franchise sectors like automotive services, home repair franchises, etc. can be difficult to operate without some prior experience. The same can be said for certain food service franchises. Don't be misled by claims that a franchise is "cookie cutter" which implies anyone can operate it. After the grand opening a franchisee is basically on their own, so a lack of certain skills can be a problem depending on the type of franchise.
How challenging will it be to operate the new franchise?
One of the mistakes some franchisees make is to assume that because they are buying a franchise it will be easier to operate than another type of business. During my franchise career I've encountered a number of situations whereby a struggling franchisee will acknowledge that running the franchise is more difficult than they expected. After the Discover Day presentation and anecdotes from franchisor staff it can be easy to get caught up in the hype. Launching and building a successful franchise can require long hours and hard work. Be sure to identify what you'll be required to do and ask yourself if you're prepared to commit to the demands of operating the franchise.
If you're considering buying a franchise be sure to answer these five questions before you risk your money and commit long hours.
Thinking about buying a franchise?
Not sure how much can you afford?

Fill out our Franchise Affordability Calculator

Learn More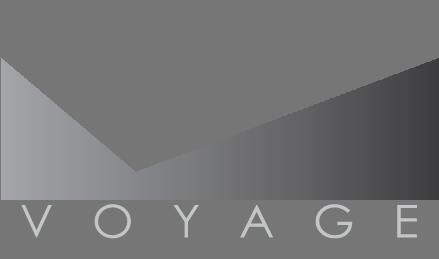 Voyage Franchising
Learn More