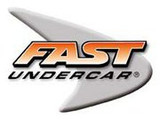 About Fast Undercar
Fast Undercar offers two different investment opportunities. These include both start-up and conversion franchisees. Fast Undercar has a franchise fee of $12,500 for both opportunities with a total investment range of $54,800 to $859,500. Fast Undercar offers an exclusive territory and a 10-year agreement term. They disclose individual outlet Gross Sales, COGS, Gross Profit and Labor Costs. Gross sales range from $418,795 to $ 11,399,383. They have 33 locations in 2016.
Made The Grade™ Certified
Our Franchise Analysts have professional reviewed this franchise and determined it to be a great investment. As such, we've awarded it our

certification, indicating that Fast Undercar scored in the top 20%! As a
Retail Parts and Accessories
franchise in the
Automotive
sector, this franchise is at the top of its class.